Chicken Sandwich
This delicious toasted sandwich came to me as a bit of a mad scientist moment. Just looking at what was in the cupboards and what might go together and this beautiful sandwich was born. Even better - it's ready in no time at all.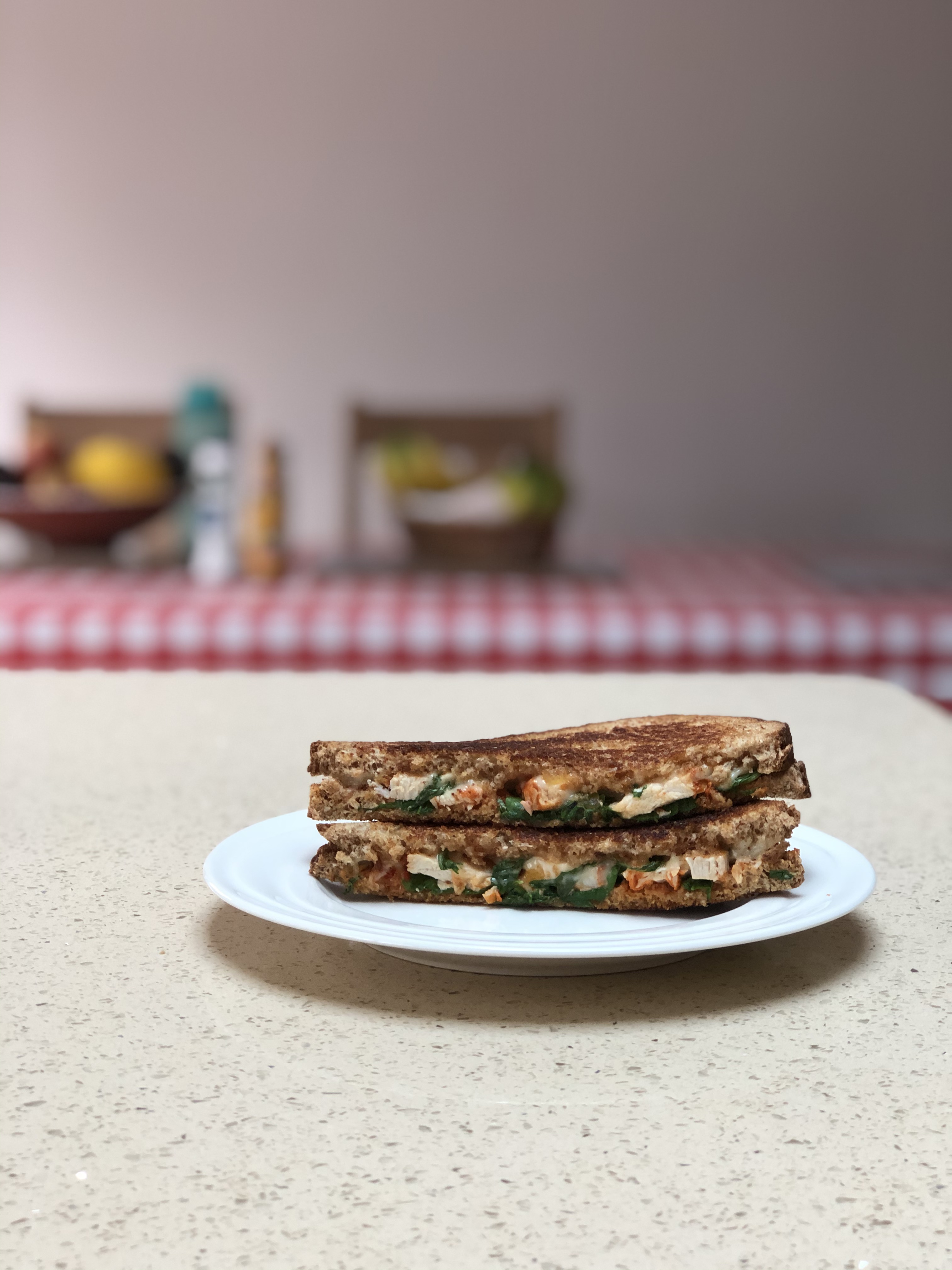 2 slices of wholemeal bread
Knob of butter
1tbsp harissa paste
1tbsp mango chutney
Small handful of salad leaves (I quite like rocket)
A few slices of leftover/precooked chicken breast
Handful of grated mozzarella cheese (or cheese of your choice)
Vegetable oil
1
Spread one side of each slice of bread with a layer of butter. Turn both slices over so they are facing butter side down.
2
On one slice of bread, spread over the harissa paste. Spread the mango chutney over the other.
Top one slice with salad leaves, followed by an even layer of chicken, and the cheese. Top with the other slice of bread (buttered side facing up).
3
Preheat a small amount of oil in a small frying pan over low-medium heat.
Fry the sandwich for a couple of minutes each side (I like to squish mine down a bit using a fish slice before flipping to ensure everything is sealed in).
Slice into triangles and serve!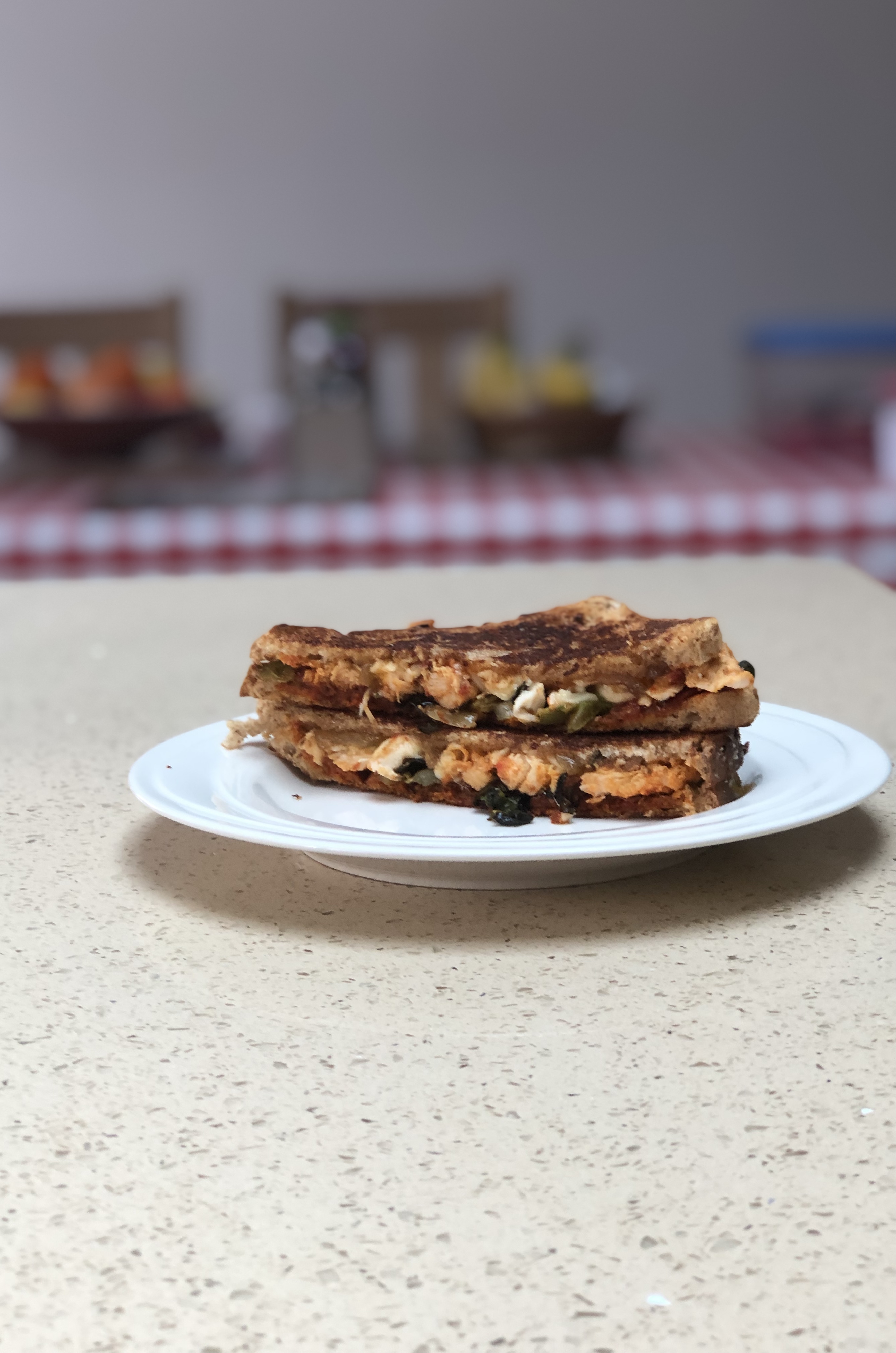 Harissa is a spicy moroccan chilli paste which adds lots of flavour to a variety of sauces and of course, this sandwich. I recommend you try it out!
I know the term 'leftover chicken' is unknown to many, so there are many precooked chicken slices you can buy from the supermarkets which are pretty tasty - just use what you have!