Crepes


I have fond memories of these. When I was at university, I was always designated pancake maker on pancake day, and those days were always so much fun! Something about everyone getting together just made it that bit special. And even if they are a once in a year phenomenon, having a good recipe remains essential!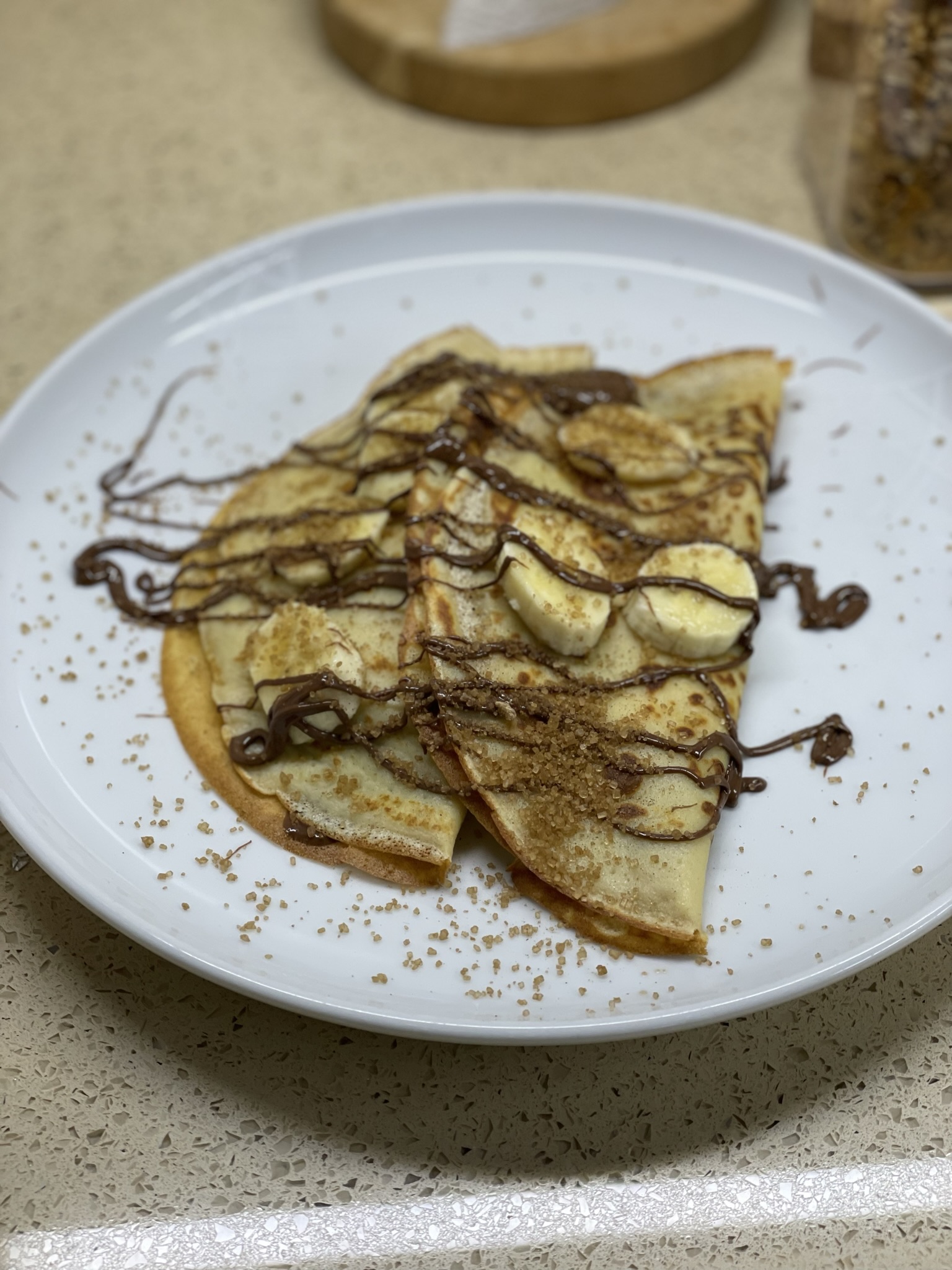 FOR THE PANCAKE BATTER
110g plain flour
2tbsp caster sugar
1/4tsp salt
275ml whole milk
1/2tbsp vanilla extract
2 eggs
25g butter, melted (I like to do this for 30 seconds in the microwave, stir and microwave for another 20 if not fully melted), plus extra for the pan
TO SERVE
2 bananas, sliced
Jar of chocolate hazelnut spread
1tbsp sugar (preferably demerara) mixed with 1tsp ground cinnamon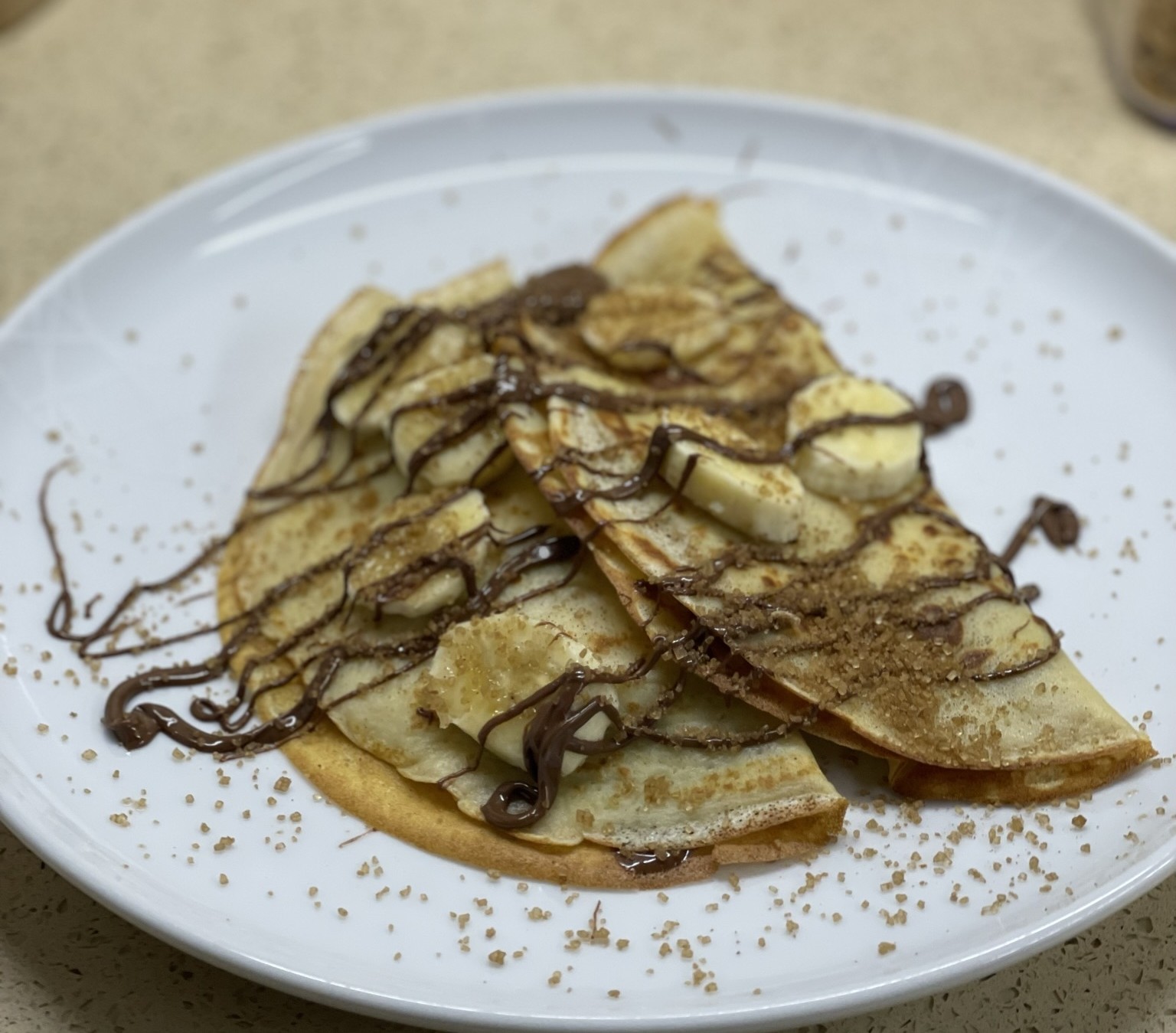 1
In a large bowl, stir together the flour, sugar and salt. Set aside.
2
In a jug, mix together the milk, vanilla, eggs and butter. Pour over the dry ingredients and mix until combined. I like to pour the batter back in the jug so it's easier to pour into the pan.

3
Preheat your oven to 110°C, and shove a plate in there (this will be to keep your cooked pancakes warm as you cook the rest).
Set a frying pan over medium heat, and place a small amount of butter to melt. Once foamy, you can pour about 1/4 cup worth of batter into the pan (I recommend eyeballing, as all pans are a slightly different size). Swirl around into a thin layer, and allow to cook until the edges are starting to brown (around a minute or so, may take longer for your first one, shorter for your later ones). Once you reach the stage, you are ready to flip and cook for another 30 seconds or so.
Remember, the first pancake rarely, if ever comes out great so don't panic! This can be the pancake you learn from.
4
Once cooked, place the pancake onto the warmed plate and return to the oven whilst you cook the rest of the pancakes.
5
When ready to serve, microwave 3-4 heaped tablespoonfuls of chocolate hazelnut spread to warm and loosen.
To serve, I like to take two pancakes per person. Spread one half liberally with chocolate hazelnut spread, and spread some banana slices over the top. Fold the uncovered half over the top and top with more banana slices. To finish, use a spoon to drizzle some more chocolate hazelnut spread over the top, then sprinkle on some cinnamon sugar for added crunch. Here, I have given my preferred way to serve pancakes, though feel free to go crazy with whatever takes your fancy! You can prepare the dry ingredients in advance the night before, and mix in the wet ingredients the following morning to save time!