Ham & Cheese Toastie
Such a simple combo, but wow this sandwich is a delicious treat! This is a very forgiving recipe in which you can really use whatever type of ham and cheese you like. I can tell you that brie, Leerdammer, Gruyere and mozarella are cheeses which work very well in this sandwich (use as many or as few types of cheese in your sandwich as you want!).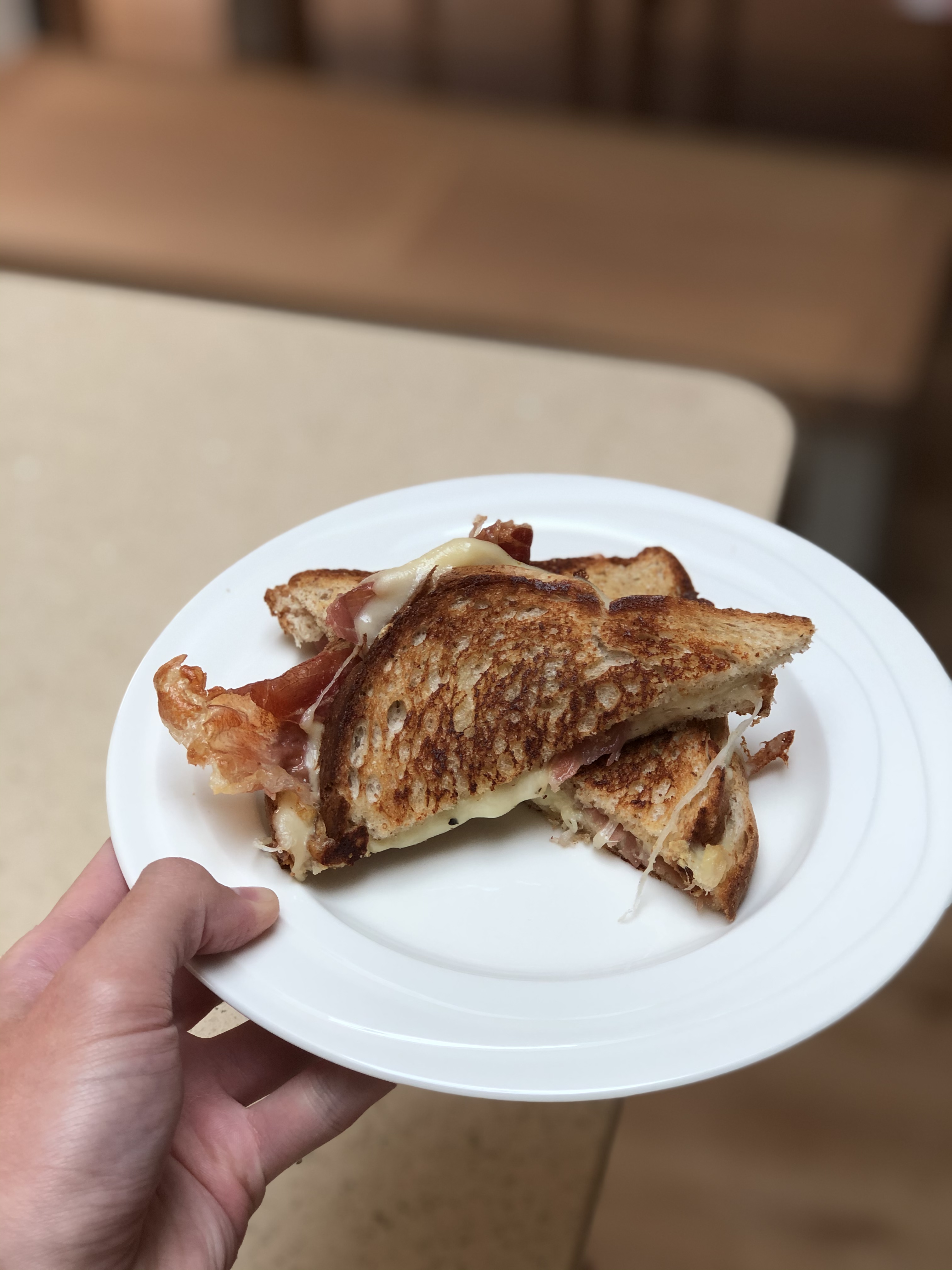 2 slices of wholemeal bread
Butter
1tsp dijon mustard
2 slices of ham (I recommend pancetta, you can also use bacon!)
1 slice/handful of your favourite cheese, (I used leerdammer - see intro)
Small handful grated mozzarella
Freshly ground black pepper 
1
Spread each slice of bread with butter.
Flip both pieces of bread so they are facing buttered side down, and spread one with a thin layer of dijon mustard. 
2
Preheat a medium-sized frying pan over medium-low heat. Add in the pancetta slices and fry for a couple of minutes each side until crisp.
3
Place one slice of bread (buttered side down) next to the pancetta in the same pan, and top with half of your cheese, then place the pancetta on top, followed by the other half of cheese and a good grinding of black pepper.
Top with the other slice of bread (butter side up), and squish the sandwich down with a fish slice. After a couple of minutes, flip the sandwich and cook on the other side for another minute or two until toasted, and all the cheese has melted.
Cut into triangles and serve!