Masala Chai
As a Brit, I love tea, and cannot go a day without it. However, Indian tea is an absolute game changer, infused with spices to give a completely new dimension of flavour. Below are the measurements for how I like it, though don't feel like you need to stick with these. I find as long as you have cardamom and ginger, this tea is still great! So feel free to customise the flavours to your own liking and what you have in your cupboard!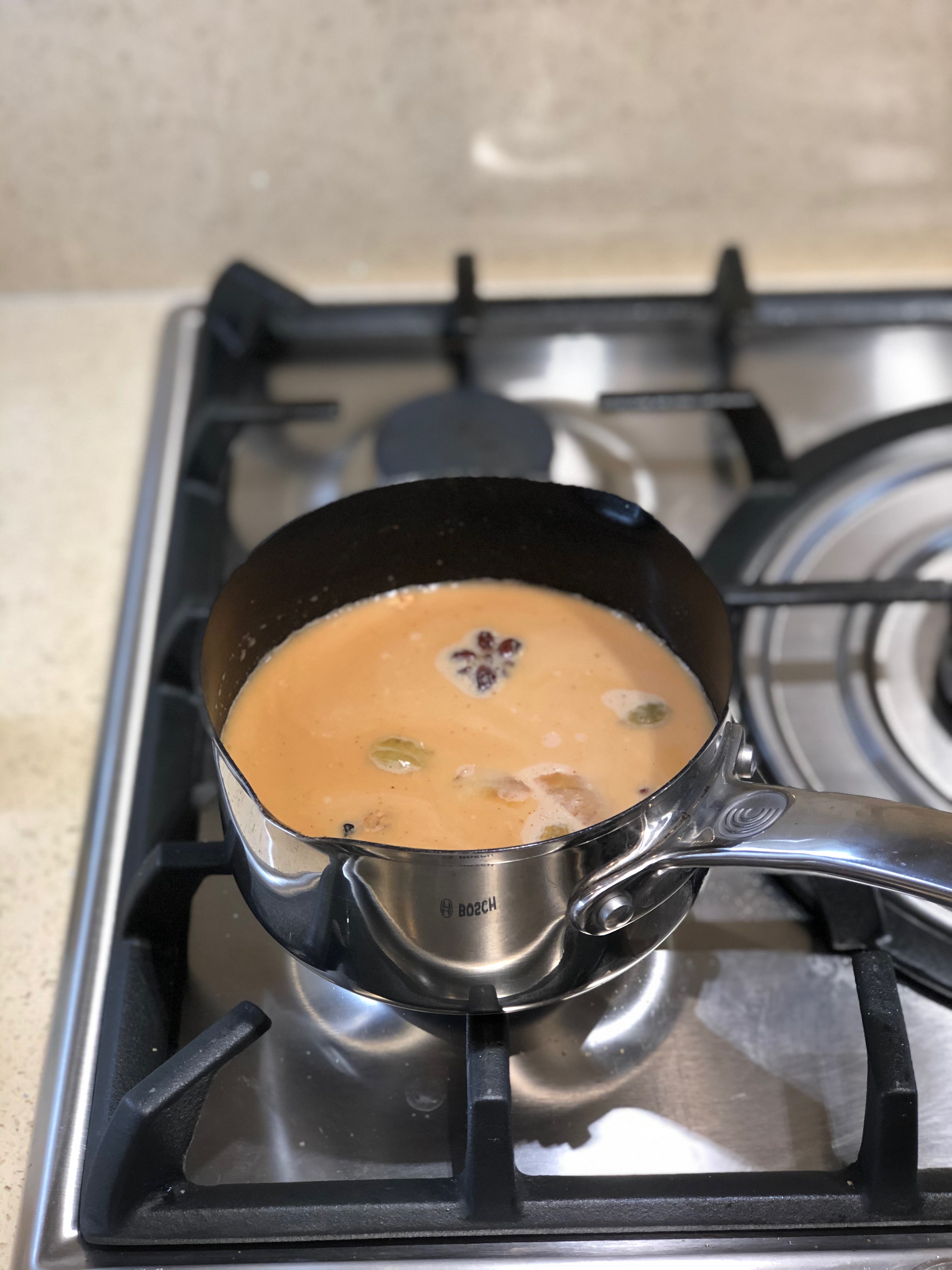 200ml (1 cup) water from a freshly boiled kettle
1 teabag (try to go for a strong black tea)
4 thin slices of fresh ginger (unpeeled)
5 cardamom pods, bashed with the side of a knife
5 black peppercorns*
1 cinnamon stick (1/2 if its a long one)*
1 star anise*
3 whole cloves*
200ml (1 cup) milk of your choice (I use oat)
1-2tsp sugar (to taste)
* = Optional - in the past I have gone without these ingredients and it's still been good!
1
Place the teabag, ginger, cardamom, peppercorns, cinnamon, star anise and cloves in a small saucepan. Pour over the hot water to help release those flavours.
2
Add the milk and sugar. Give everything a good stir, and switch the heat on to low. Bring to a boil, then switch off the heat.
Strain into a big mug and enjoy!