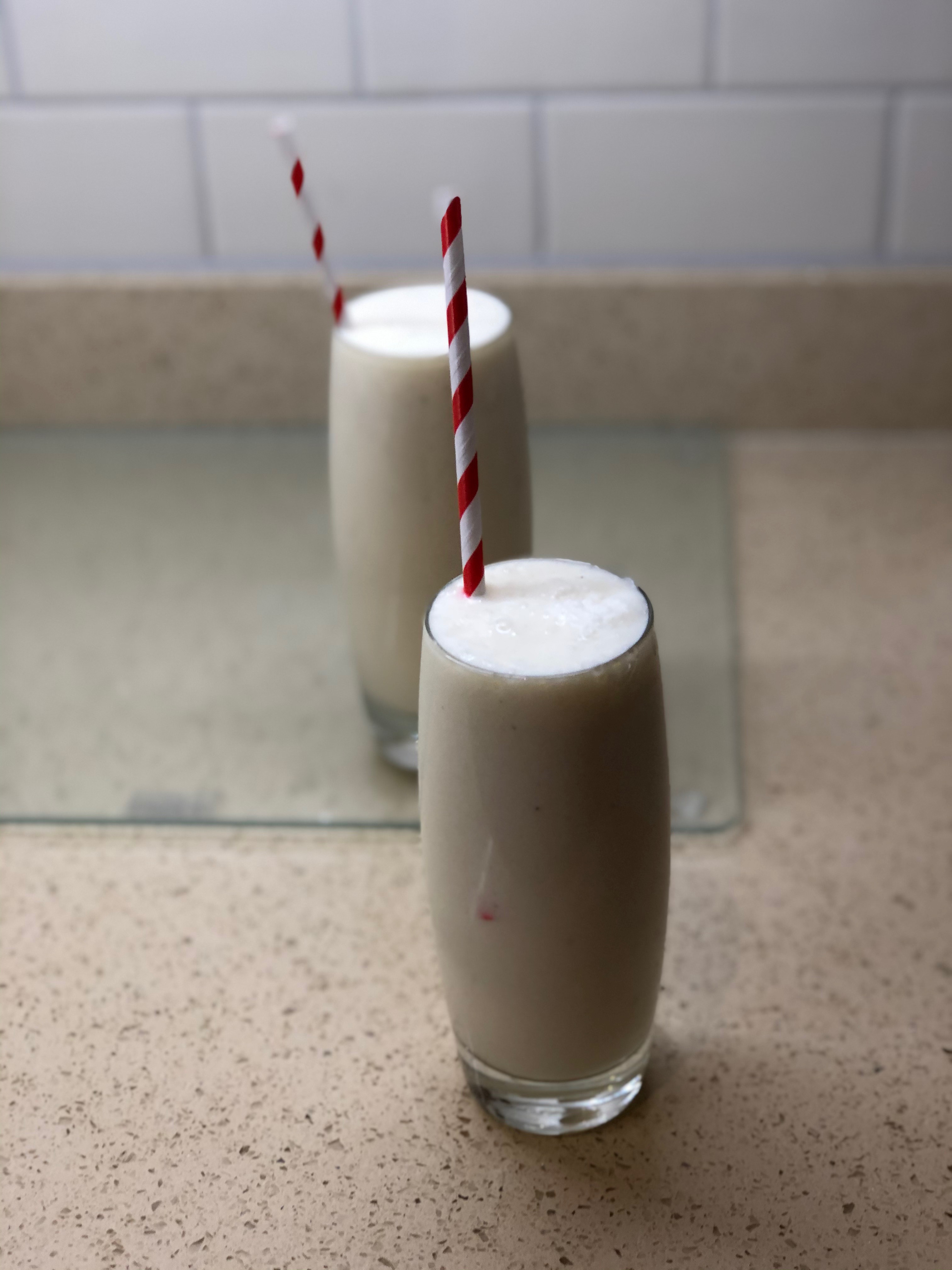 Pineapple, Coconut & Banana Smoothie
This refreshing tropical treat is two of your five a day, and is largely inspired by the infamous pina colada (so feel free to add a splash of rum to this if that's what you're feeling!). The trick here is using a frozen banana - all I can say is that it really puts the 'smooth' into this smoothie.  
400g tinned pineapple in juice (from the fridge)
1 frozen banana
200ml coconut milk (full fat or low fat as you wish)
Juice of 1 lime
1/2tsp vanilla extract
1
It's really as simple as placing all of your ingredients into a blender, and whizzing for about 30 seconds until everything is nice and smooth.
Pour into 2 glasses and serve with a paper straw.