Sweet Potato & Ginger Soup
I can't say I'm the biggest soup fan, apart from the excuse to eat lots bread slathered in butter on the side. However, this soup tastes insanely good - to the point where I (almost) don't care about the bread element. Most of the time, this is the only soup I ever bother making, because whilst some can come close, they can never be this delicious soup.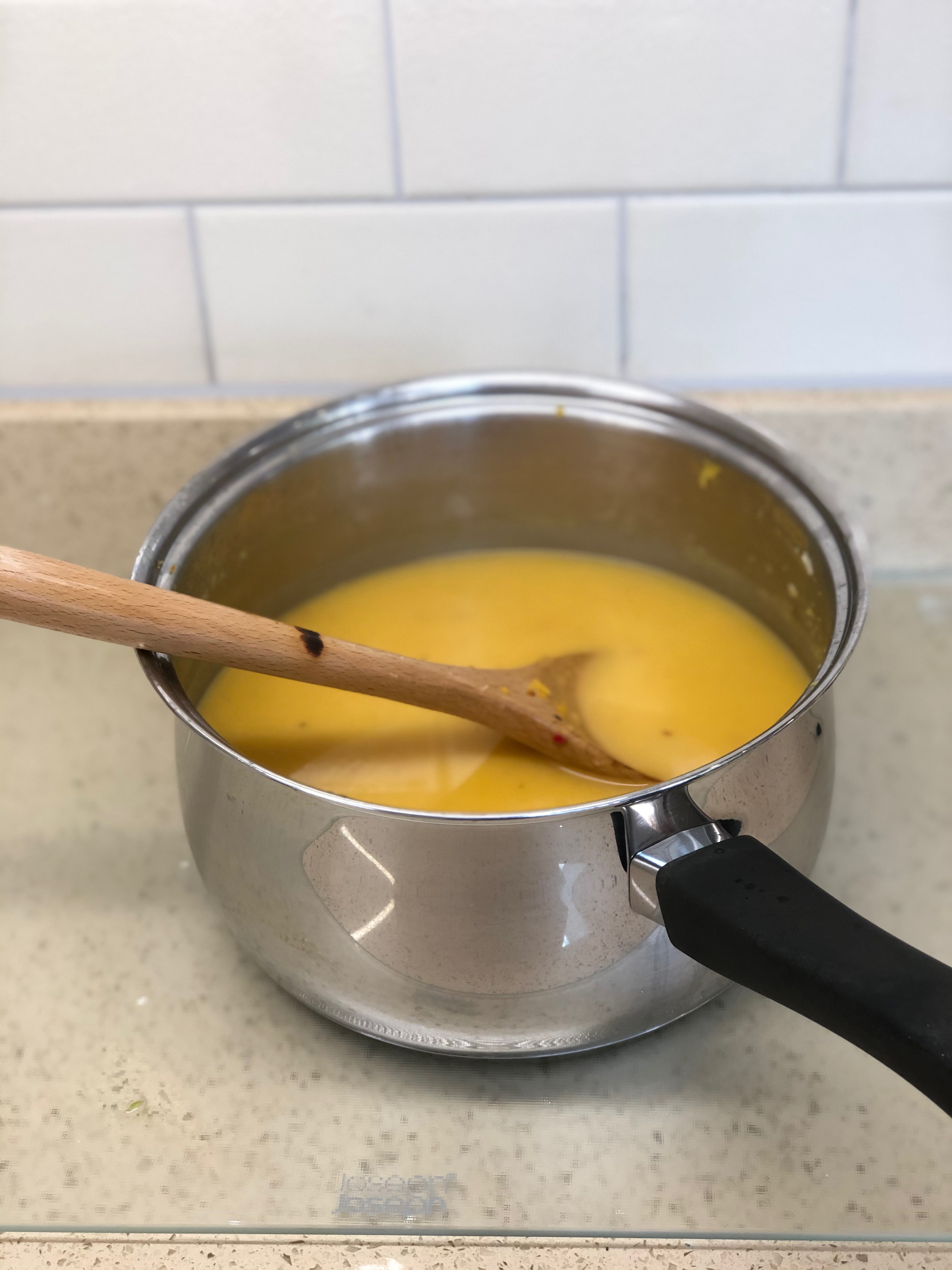 FOR THE SOUP
700g sweet potato, peeled and cubed (see tips)
4 cloves garlic
Olive oil
1tsp smoked paprika
1tsp mixed herbs
Butter
1 onion, finely chopped
1 thumb-sized piece fresh ginger, finely chopped
1 litre chicken (or vegetable) stock
Juice of 1 lime
Salt and pepper
TO SERVE
Fresh coriander
Coconut milk
Chilli flakes
Crusty bread and butter (optional)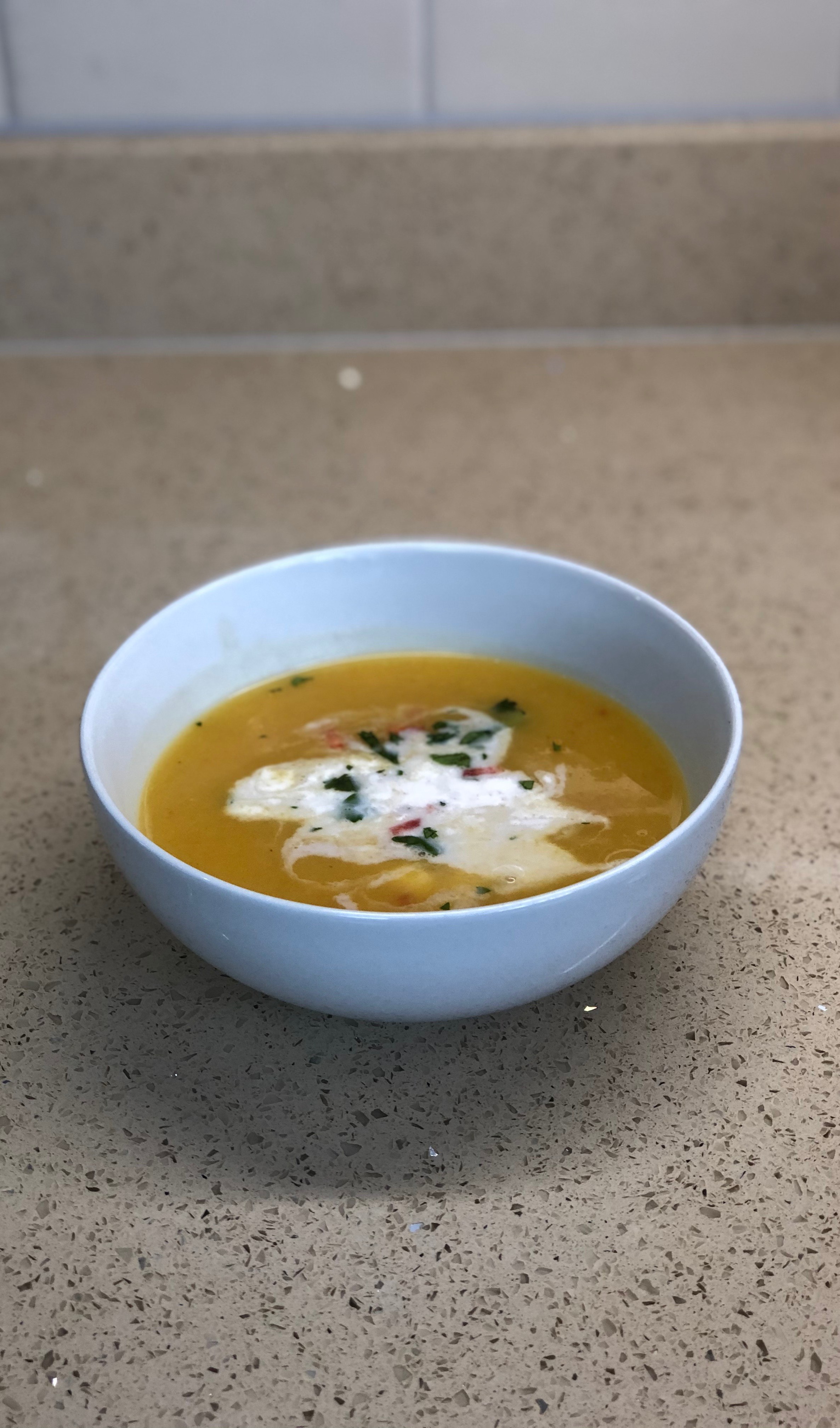 1
Preheat your oven to 200°C.
Spread your sweet potato cubes and garlic cloves (keep them in their skins) out in a single layer and season with the smoked paprika, mixed herbs, salt and pepper. Drizzle with oil and rub everything into the vegetables.
Roast for 35 minutes.
2
Whilst the potato roasts, melt a knob of butter in a large saucepan along with some oil (this prevents the butter from burning) over a low heat.
Add in the onion and saute for about 25 minutes. I know this is a long time but it really adds to the flavour, and it gives you something to do whilst the squash roasts! 
3
Add in the sweet potato, and squeeze the garlic out of its skins. Follow with the fresh ginger and chicken stock. Give everything a stir and bring to the boil.
4
Go in with a stick blender and whizz the soup until smooth. Alternatively you can use any other blender you have!
Finish off with the juice of the lime. The acidity will bring out all the flavours.
5
To serve, ladle up into bowls and top with a spoonful of coconut milk drizzled along the top to leave a nice pattern, along with some fresh chopped coriander, and some chilli flakes. 
Serve alongisde warm, crusty bread, slathered in butter. I often like to use the pre-cubed butternut squash and sweet potato you get in the supermarket to save on time, though of course feel free to use whole veg as you wish. If you are using whole vegetables, simply cut, into bite sized pieces, season, drizzle with oil and roast.