West African-Inspired Peanut Stew
I love researching recipes from across the globe - every region of the world seems to have their own way of putting a spin on everyday ingredients and making it into something special. And I feel as if this peanut stew is one of those things! To my understanding, this dish can come in many guises, and my take uses chicken, sweet potatoes and spinach. And it's SO yummy.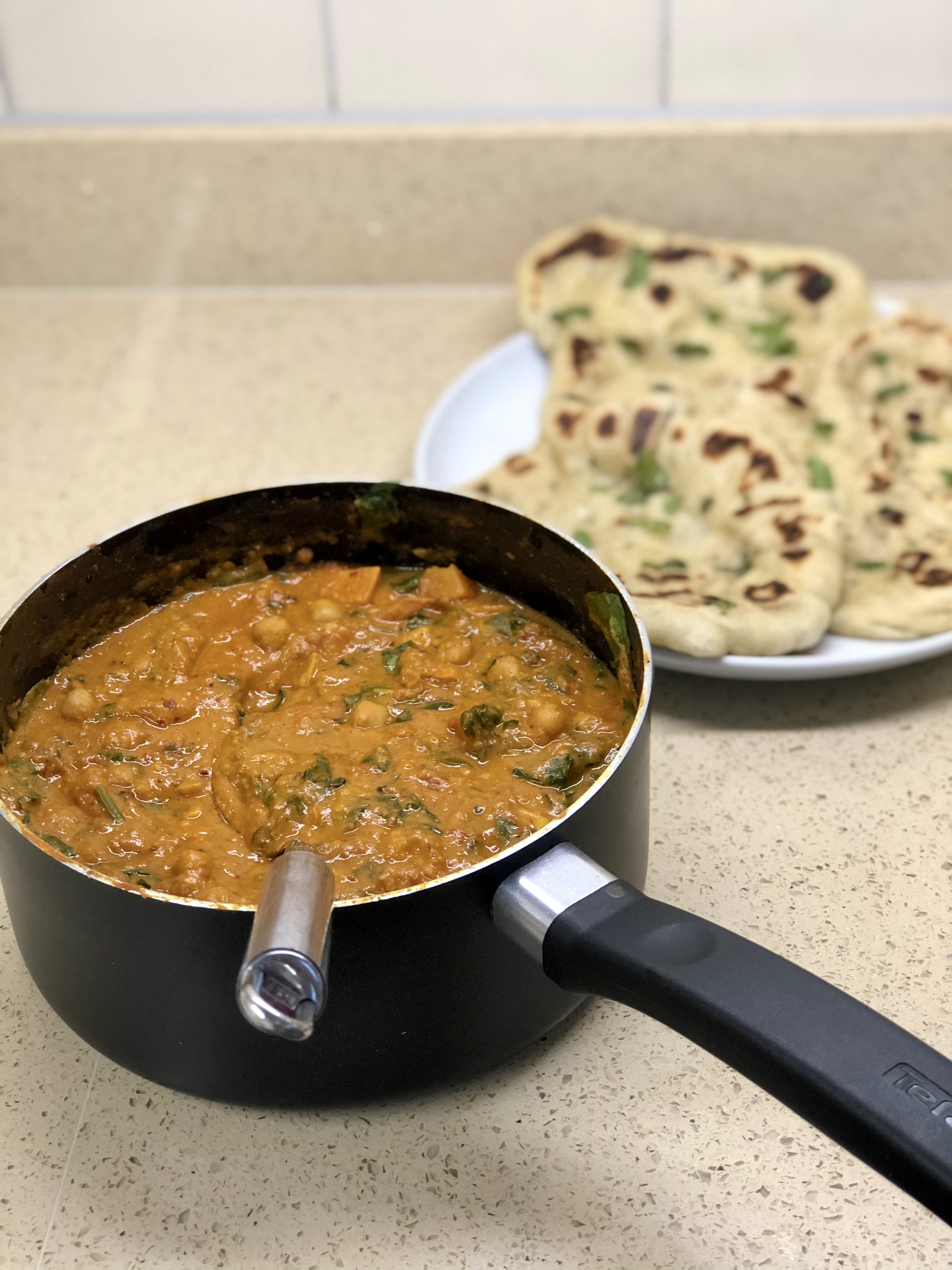 1 onion
4 garlic cloves
1-inch piece ginger
1 red chilli
2tbsp tomato puree
1tbsp garam masala
1tsp paprika
1tsp ground fenugreek
1tsp tumeric
1tsp salt
1/4tsp black pepper
1 x 400g tin of chopped tomatoes
240ml (1 cup) chicken stock (vegetable stock if you don't eat meat!)
80g peanut butter
6 skinless, boneless chicken thighs, cut into large chunks (if you are vegetarian or vegan, feel free to sub this for a 400g tin of chickpeas, drained and rinsed!)
1 sweet potato, peeled and cut into cubes
100g spinach, roughly chopped
Juice of 1/2 lemon (about 1 1/2tbsp)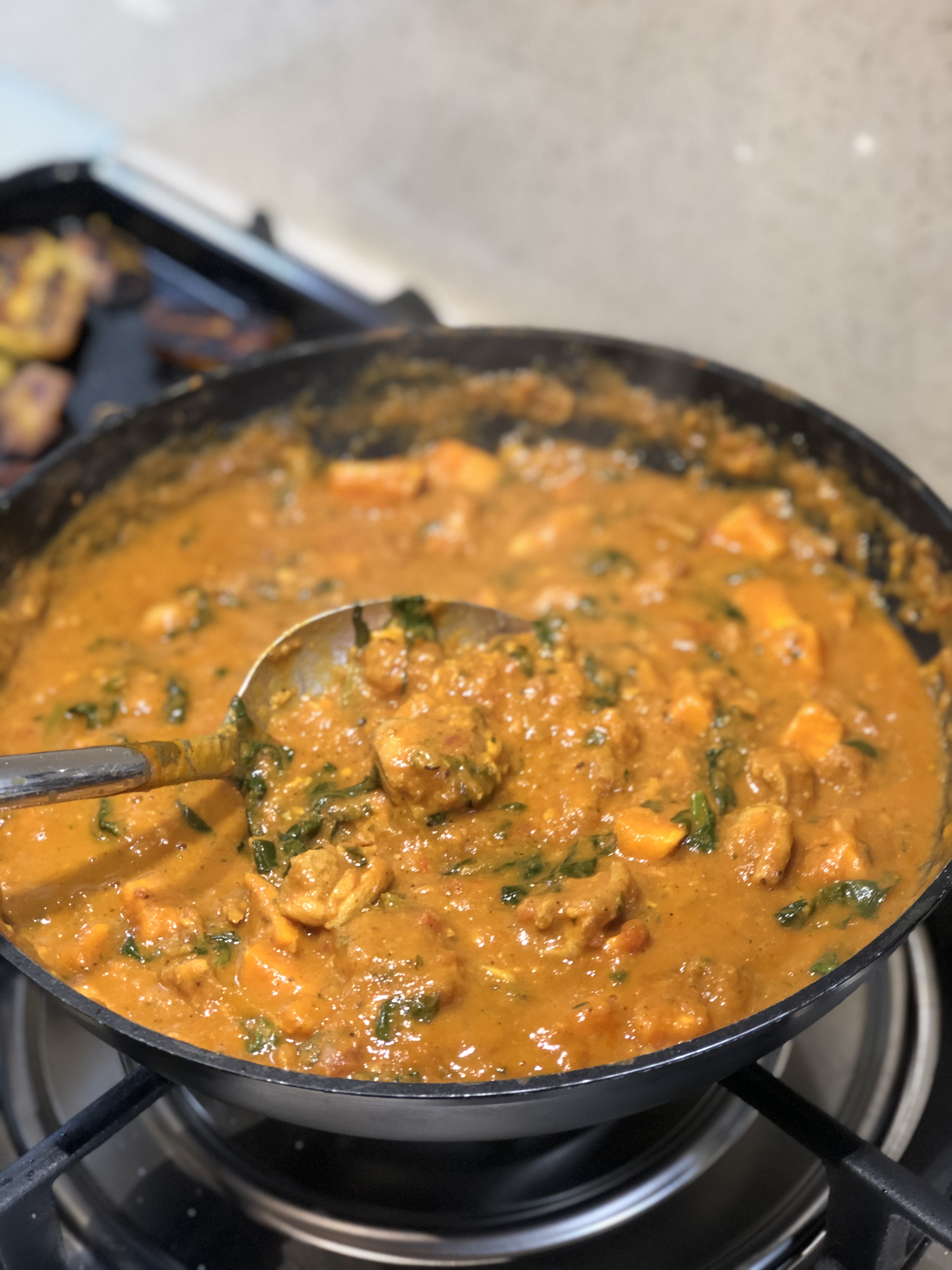 1
I first like to roughly chop the onion, garlic, ginger and chilli, and blitz these in a mini blender until they're very finely chopped. You can of course do this by hand - I just do it this way to save time.
I also like to stir the peanut butter, tinned tomatoes and chicken stock together in a medium-sized jug. Set aside.
2
Preheat some oil in a large pot or wok over medium-low heat and fry this onion-garlic paste with a pinch of salt for about 5 minutes or so, until softened.
Add in the tomato puree and fry again for another 5 minutes or so (I know, but it really does help to intensify the flavours!).
Add in your garam masala, paprika, fenugreek, turmeric, salt and pepper. Fry for about 30 seconds, then add your chicken. Fry for a couple of minutes so it is coated in the paste and starts to cook.
Add in your liquid and sweet potato cubes, and bring to a boil. If you are using chickpeas instead of chicken, add them now.
Reduce the heat slightly, and bubble away for 30 minutes or until the sweet potato cubes are tender (a fork should glide through them without much resistance).  
3
Add in your spinach and lemon juice, and allow the spinach to wilt slightly for a couple of minutes.
Serve! I like to have this with rice, fried plantain and/or flatbread. If you don't have all of the above spices/have no desire to purchase them, 1tbsp of garam masala and 1tbsp curry powder should suffice (you may have to play around with brands here to find one you like). Store any leftovers in an airtight container in the fridge for 3 days.