Five-Spice Noodles
My noodle obsession continues to be fuelled by this super quick-fix supper. The flavours here work so well together, and the recipe can be scaled up to suit how many people you are serving.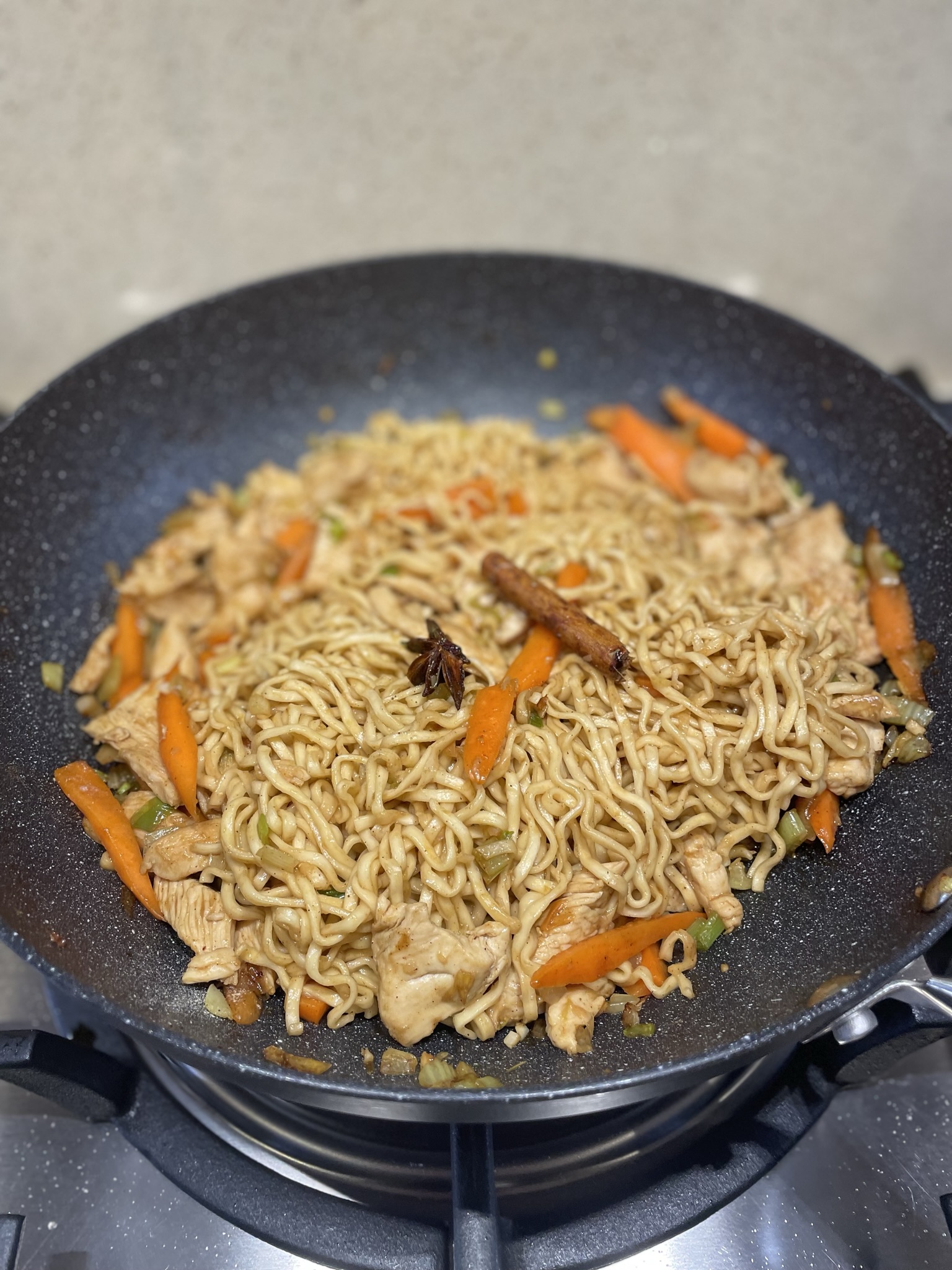 FOR THE SAUCE
1/2tbsp sugar (I prefer brown, though any will do)
1 1/2tbsp light soy sauce
1/2tbsp dark soy sauce
3tbsp water (if scaling the recipe up, keep the amount of water the same)
FOR THE STIR FRY 
Sesame oil (vegetable oil is also fine, but I recommend sesame oil if you can find it!)
1 star anise (optional; if cooking for multiple people, no need to scale up)
1/2 cinnamon stick (optional, if cooking for multiple people, no need to scale up)
1 chicken breast sliced finely (or other protein of your choice)
1 spring onion, finely sliced
1 clove garlic, finely chopped
Small 1/2cm piece fresh ginger, finely chopped
Leafy stems of celery, finely chopped (yes this includes the leaves!)
~1/3 large carrot, sliced into matchsticks
1x dried nest egg noodles, prepared according to packet instructions (I recommend rinsing in cold water after boiling to stop them from cooking)
1/2tsp Chinese five-spice powder
White pepper, to serve (optional)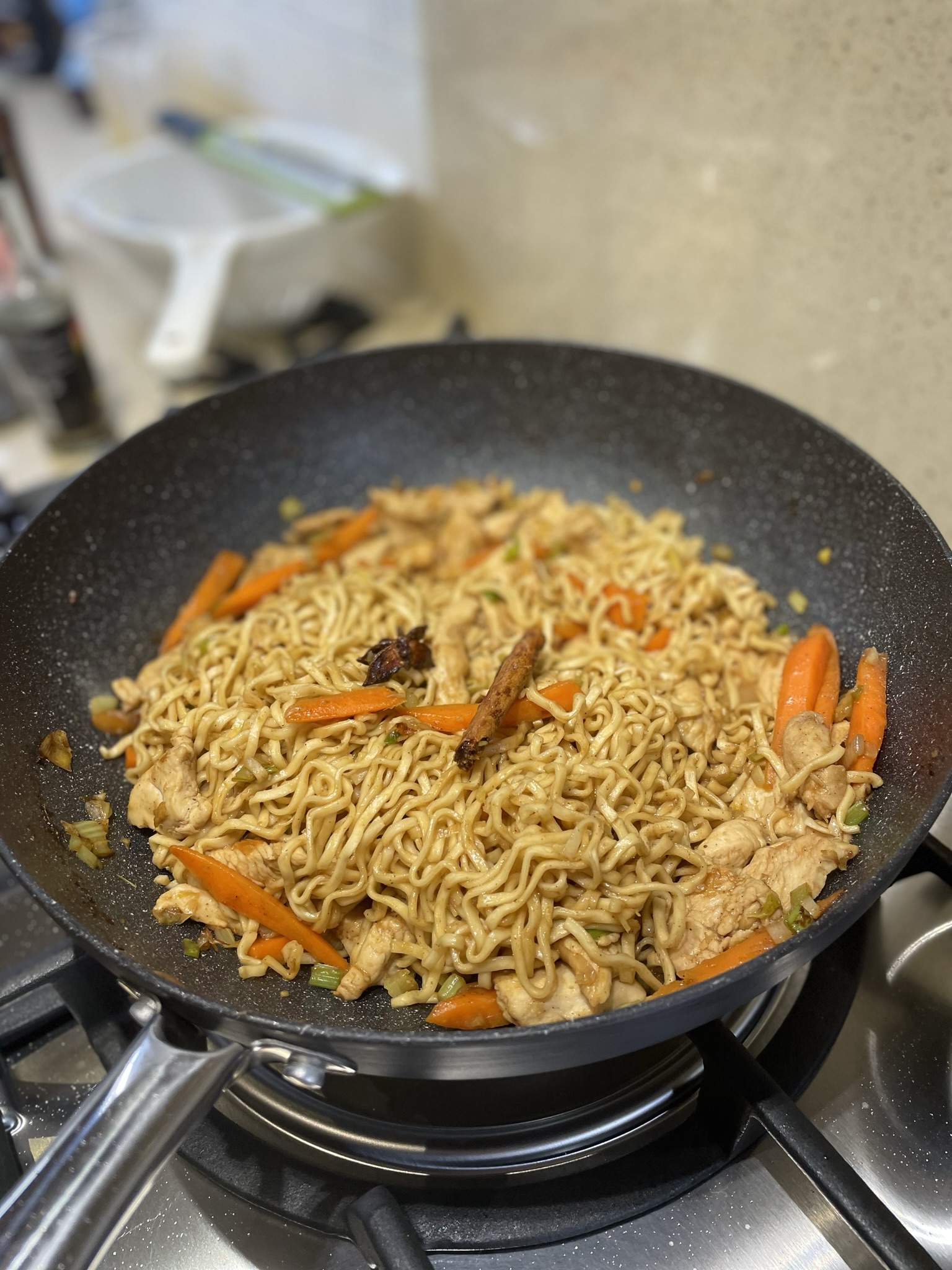 1
As stir-fries move fast, it's important you have all your ingredients ready to go as mentioned above!
Mix together all of the sauce ingredients and set aside.
2
Preheat some sesame oil in a large wok over high heat, along with your star anise and cinnamon stick, if using. Stir-fry the chicken in the hot oil until browned and almost cooked through.
3
Add the garlic, ginger, spring onion, celery and carrot, and fry for a couple of minutes. Add your five-spice powder (and prawns at this stage if using) and fry for another minute or so.
4
Go in with your sauce and noodles.
Continue to stir fry over high heat. You want all the water in the sauce to evaporate and for everything to cling to the noodles.
5
Finish with some white pepper, remove from the heat and serve! Don't forget to warn others not to eat the cinnamon and star anise! You can remove these, or use them as decoration! Customise this dish to however you like! If you are vegetarian or vegan, sub the prawns for more vegetables. If you want this with chicken, sub the prawns with chicken, or even have both! Make sure you have all of your ingredients ready chopped and prepared as in the ingredients list as this dish cooks super fast!