Honey-Mustard Crumbed Salmon with Garlic & Chilli Broccoli
This is a really nice way to cook salmon, and makes for an excellent simple weekday dinner idea. Why not give it a go?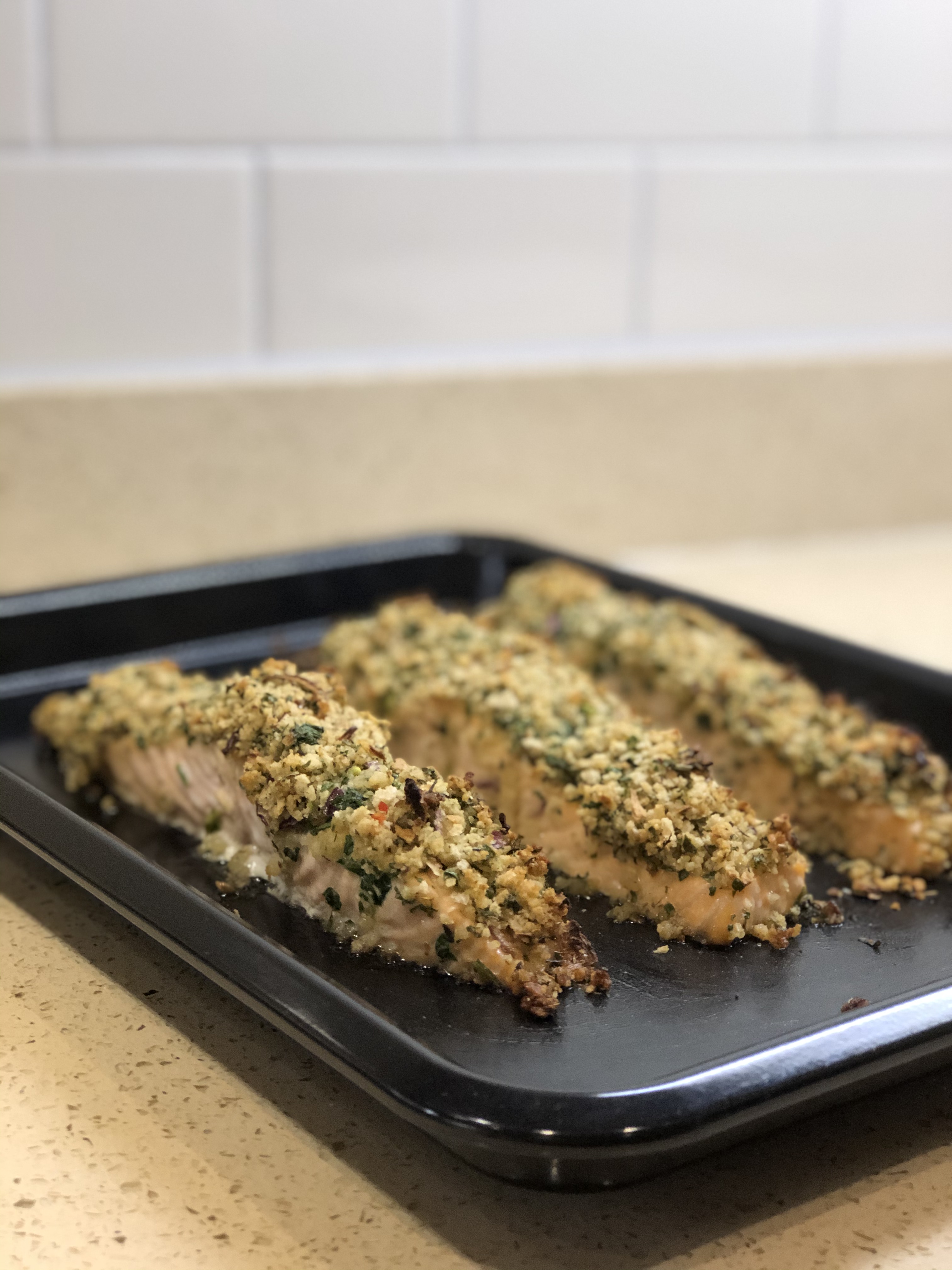 FOR THE SALMON
4 x 125g salmon fillets
30g butter
1 tablespoon dijon mustard
1 tablespoon honey (1 big squeeze)
15g fresh parsley, finely chopped (you can also use 1tsp dried mixed herbs as a substitute)
Zest of 2 limes
1/2tsp salt
1/4tsp black pepper
80g seasoned breadcrumbs
FOR THE CHILLI AND GARLIC BROCCOLI
1 head broccoli, cut into florets (or 200g tenderstem broccoli, cut into bite-sized pieces)
1 red chilli, finely chopped
4 cloves garlic, finely chopped 
Big pinch of salt
2tbsp water
1 big squeeze of honey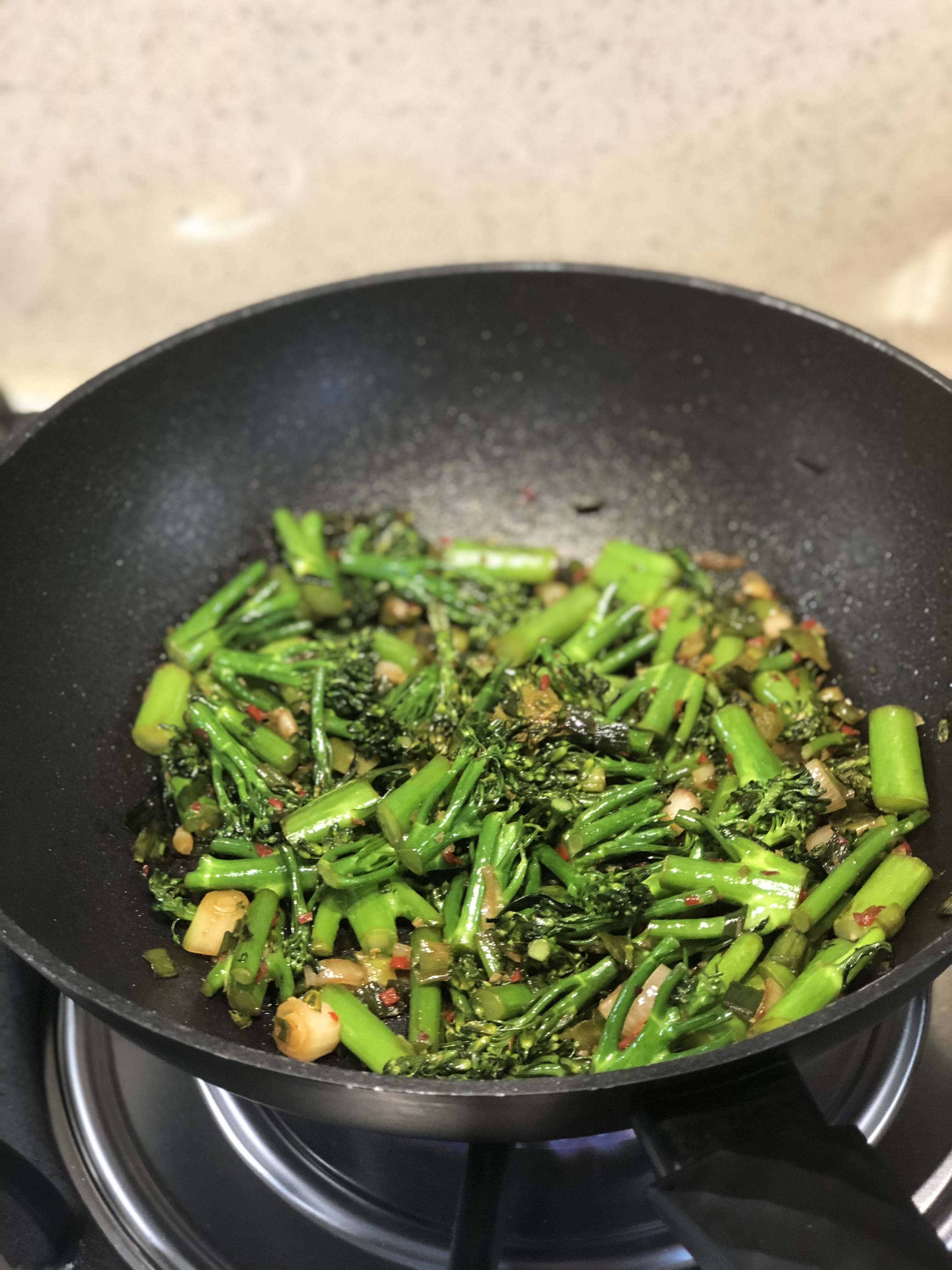 1
Preheat your oven to 180°C. 
Melt the butter in a large-ish frying pan over low-medium heat. Once completely melted, stir in the mustard, honey, salt and pepper followed by the parsley and lime zest. 
Brush each salmon fillet with a small amount of this mixture.
2
To the remaining mixture in the pan, stir in the breadcrumbs until they are evenly coated.
Spoon the breadcrumbs on the top of each salmon fillet, pressing them in so they stick. 
Bake the salmon for 12 minutes, until the breadcrumbs are starting to brown and the salmon has turned opaque.
3
Whilst your salmon bakes in the oven, prepare the broccoli.
Preheat some oil in a wok or frying pan over a high heat. Add in your broccoli, garlic and chilli. Stir fry for a good 4 minutes or so, until the broccoli starts to colour.
Reduce the heat and add in a splash of water. Cover, allowing the broccoli to steam for a further 4 minutes. Finish off by stirring in the honey.
4
All that's left to do now is take the salmon out of the oven and serve! You can most certainly apply this method to your favourite kind of fish - trout, cod and haddock would work perfectly with this dish too. If you can get hold of a nicely pre-seasoned breadcrumb mix, this will elevate the flavour of this dish even more.