Teriyaki Salmon & Noodles
Salmon and noodles might just be one of my favourite dishes of all time. It's a simple, satisfying and relatively healthy way to round up the day. The sweet-salty kick of the teriyaki sauce is gorgeous here - I know some of the ingredients are seldom-used, but I assure you that you will keep coming back for more with this dish.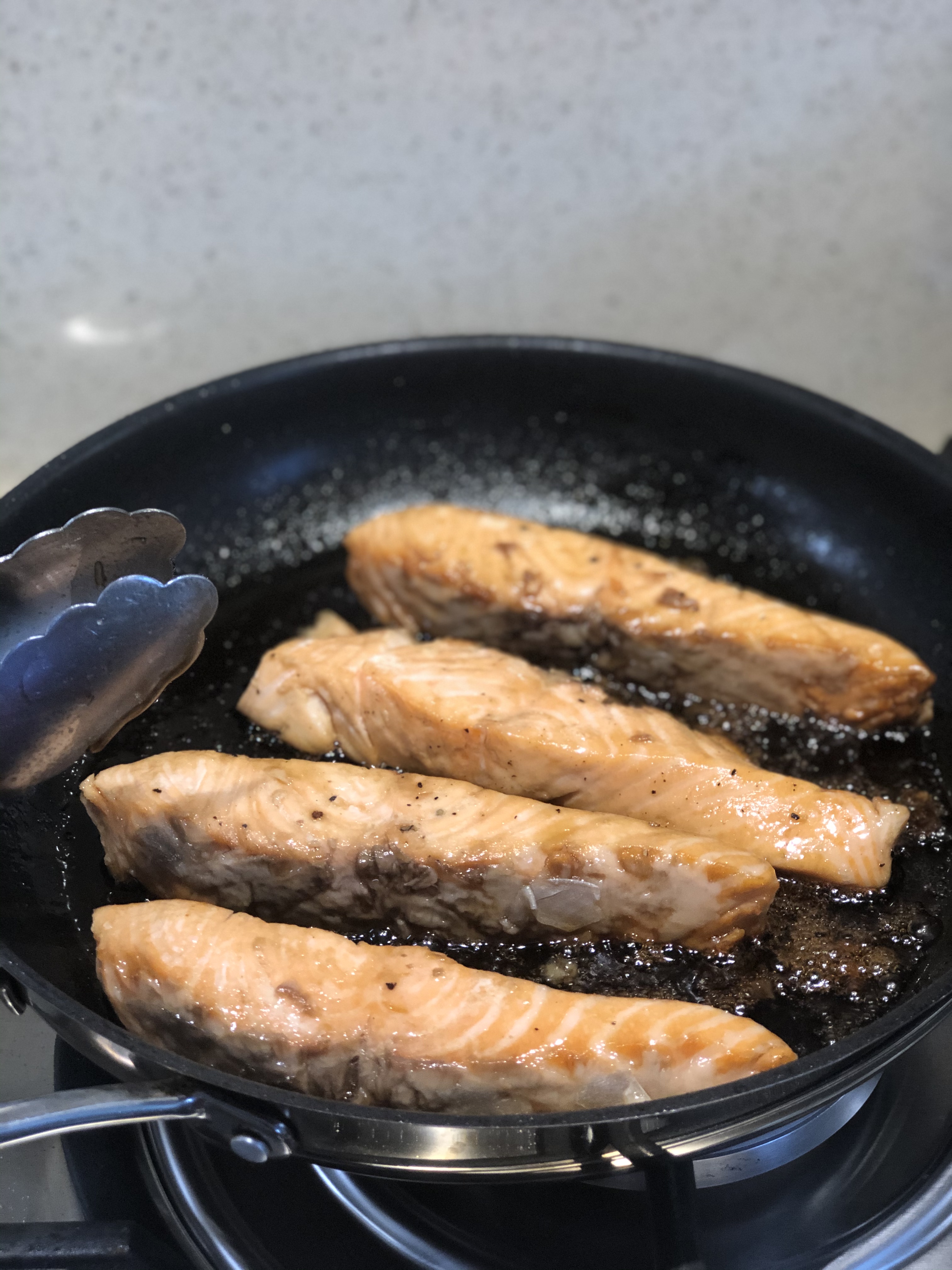 FOR THE SAUCE
2tbsp honey (or sugar, prefreably brown)
8tbsp mirin
6tbsp soy sauce
2tbsp rice wine vinegar
FOR THE SALMON
4 salmon fillets
Drizzle of sesame oil
Salt and pepper
FOR THE STIR FRY
1tbsp sesame oil
1 lime, zest and juice
2 cloves garlic, finely chopped
1-inch piece fresh ginger, finely chopped
1 red chilli, finely chopped (alternatively you can throw in 1/2tsp chilli flakes at the end)
4 spring onions, finely sliced
~300g mixed stir fry vegetables (such as tenderstem broccoli, carrot, mixed peppers - cut into strips/bite-sized pieces) 
4 x 150g straight to wok noodles (or 4 dried noodle nests prepared according to package instructions)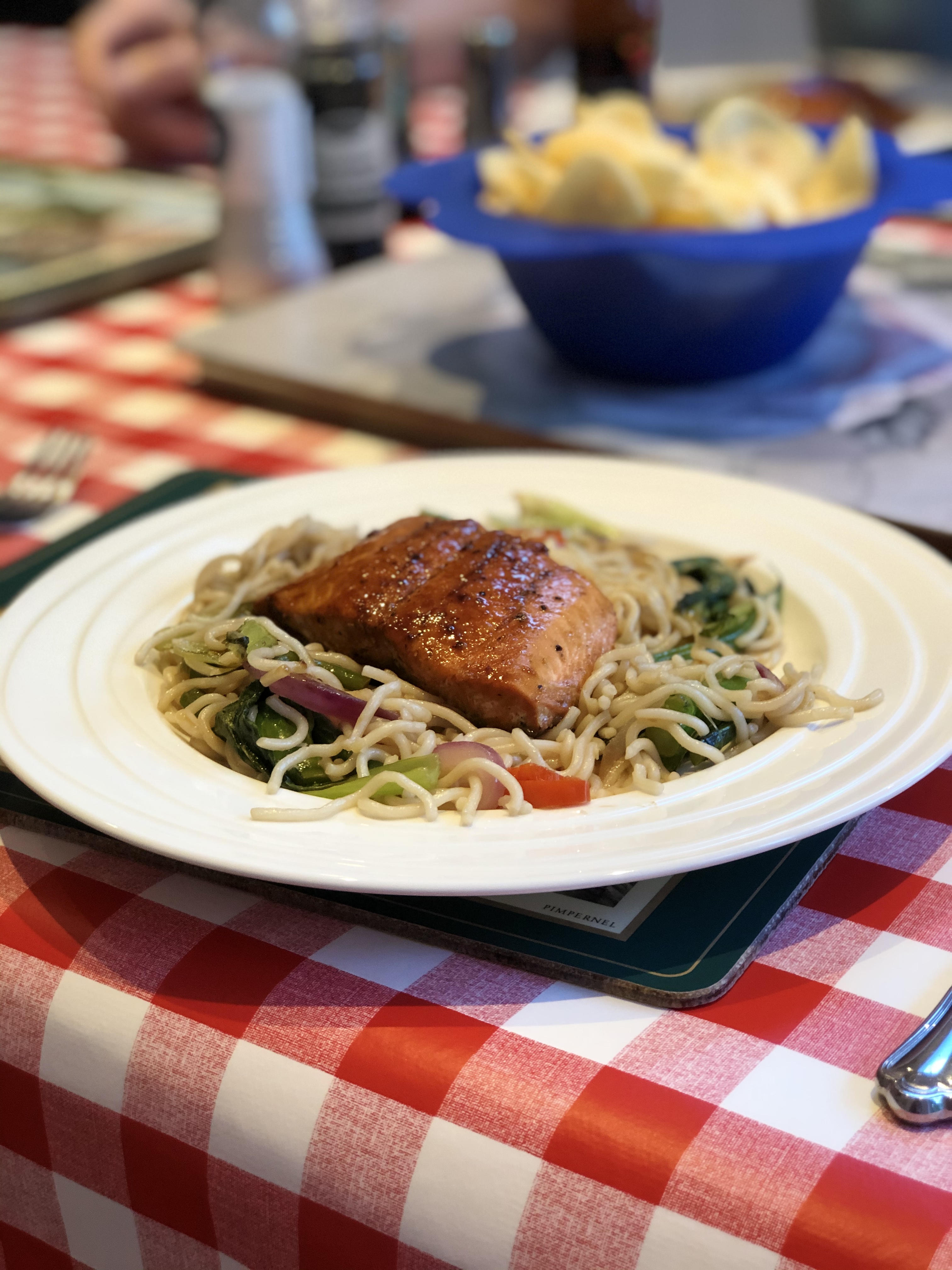 1
It's very important you prepare your ingredients as specified above as stir fries move quickly!
Preheat your oven to 180°C. Line a tray with some foil and place over your salmon fillets. Drizzle with sesame oil and season with salt and pepper. 
Mix together all of the sauce ingredients and pour about half of this over the salmon. Rub everything into the fish to ensure it is evenly coated and bake for 12 minutes, whilst you finish everything else.
2
Preheat the sesame oil in a large frying pan or wok. Once hot, add in the garlic, ginger, chilli, lime zest and spring onion, and fry for about 30 seconds until fragrant.
Add in the stir fry vegetables, and cook for another couple of minutes. 
3
Go in with your noodles and remaining sauce. Stir fry until all of the sauce is clinging to the noodles and none is sitting at the bottom of the pan.
4
Remove from the heat, and squeeze in the juice of half a lime (the remaining half can be cut into four and used as a garnish).
Plate up, and top with a salmon fillet. I love to serve this with prawn crackers. All of the sauce ingredients should be available in a large supermarket! If you cannot get hold of mirin, I would suggest you double the honey (or sugar) and rice wine.