Veggie Chilli
A gorgeous, hearty vegan meal, where you really won't miss the meat! Don't be alarmed by the addition of cocoa powder - it really helps to deepen the flavours.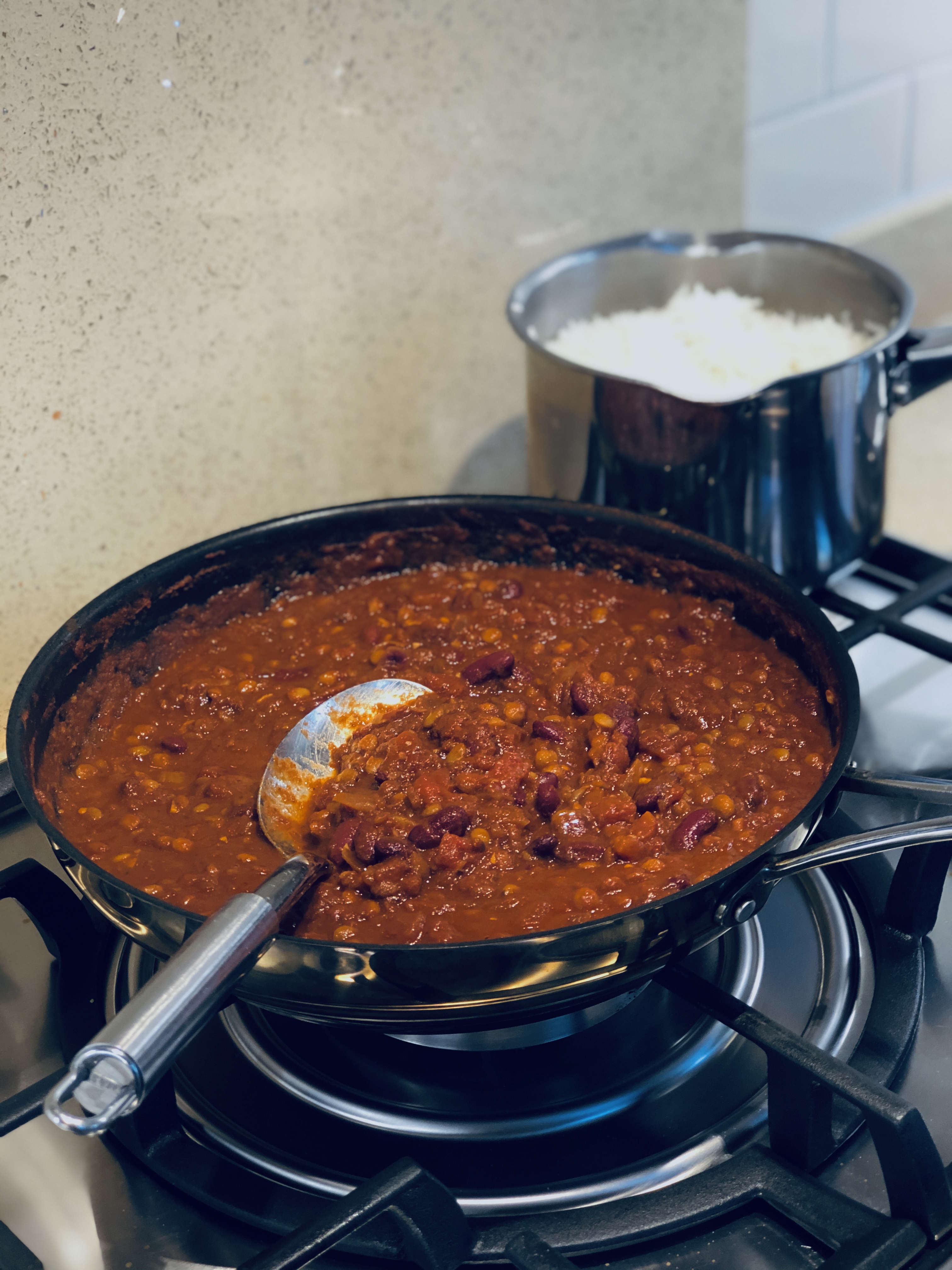 FOR THE CHILLI
Vegetable oil
1 large red onion, finely diced
1 red pepper, diced
4 garlic cloves, finely chopped
2tsp cocoa powder
2tsp sugar
1 1/2tsp salt
1tsp ground cumin
1tsp cinnamon
1tsp paprika
1tsp hot chilli powder
1tsp dried oregano
1/4tsp ground black pepper
1 bay leaf
2tbsp tomato puree
2 cans chopped tomatoes
Few shakes of soy sauce
400g tin green lentils, drained and rinsed
400g red kidney beans, drained and rinsed
Handful of fresh chopped coriander
1 lime
TO SERVE
Rice
Guacamole
Sour Cream
Tortilla Chips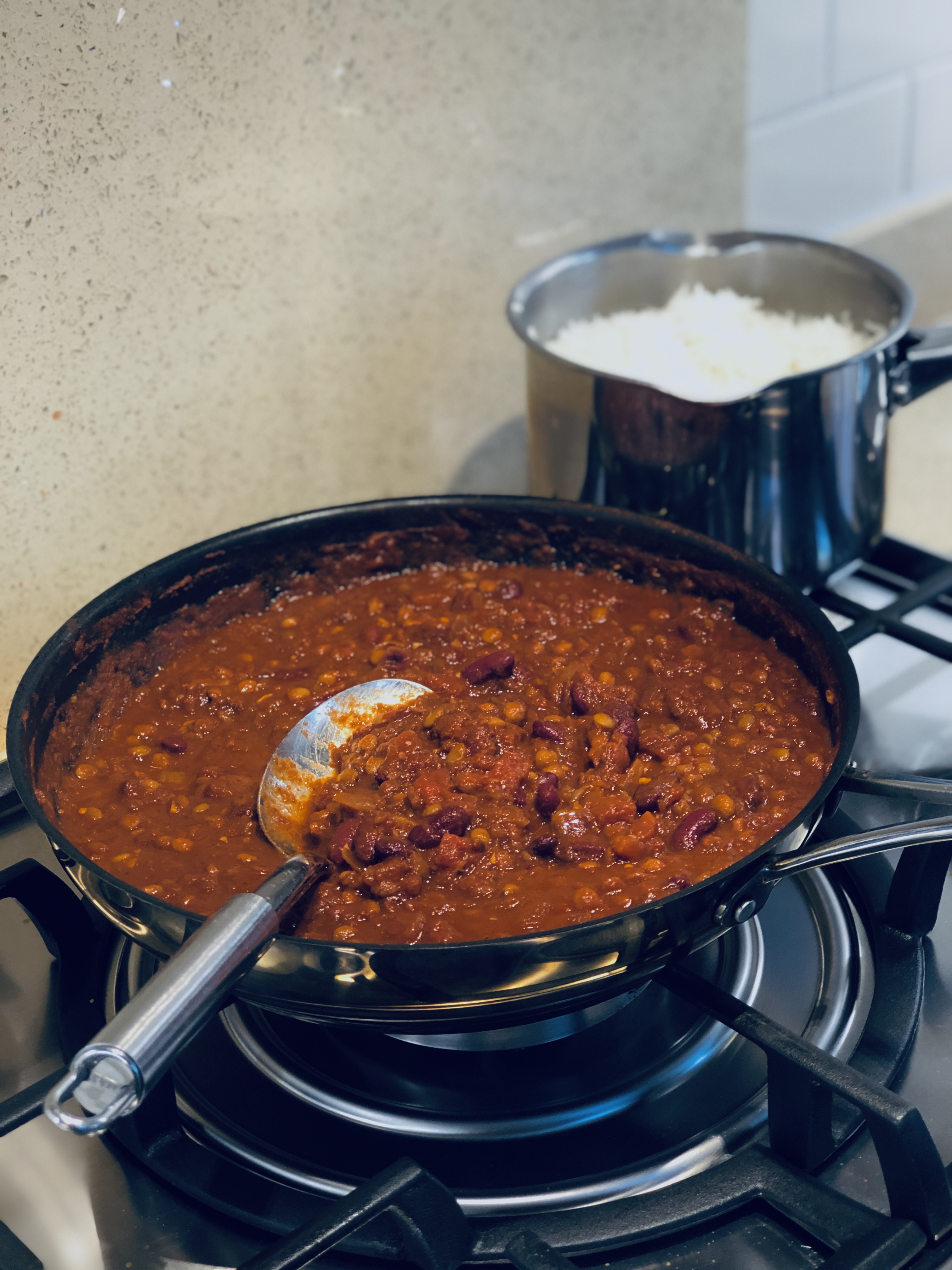 1
Preheat some oil in a large pot or pan over medium to low heat. Saute the onion for 10 minutes with a pinch of salt.
2
Add the garlic and cook for another minute, then add all of the spices (cocoa powder, sugar, salt, cumin, cinnamon, paprika, chilli powder, oregano, black pepper and bay leaf) and cook for another 30 seconds.
3
Add in the tomato puree and cook for another couple of minutes.
Add the red pepper, and cook for another 5 minutes.
4
Add in the chopped tomatoes (rinsing out each can around a third of the way with water and adding it to the pan too), along with the Worcestershire (or soy) sauce and simmer for 15 minutes. 
5
Next, add the lentils and kidney beans, and simmer for a final 15 minutes.
6
To finish, stir in a handful of fresh chopped coriander and a squeeze of fresh lime juice.
Serve with rice, guacamole, tortilla chips and sour cream!
STORAGE NOTES:
Keep leftovers in an airtight container for up to three days. Reheat in the microwave or in a pan as desired until piping hot. Don't be alarmed by the addition of cocoa powder! Whilst you could leave it out, it adds a wonderful depth to this dish. I love to serve this with tortilla chips for dipping, as well as guacamole (to make this simply mash an avocado with some salt and pepper, and add in some red chilli and lime juice).