Brownies
Brownies are one of the first things I learned to bake, but they also have been one of the most challenging to perfect! Getting that perfectly creamy, melting interior and a slightly flaky top was essential to me, and I think I've nailed it!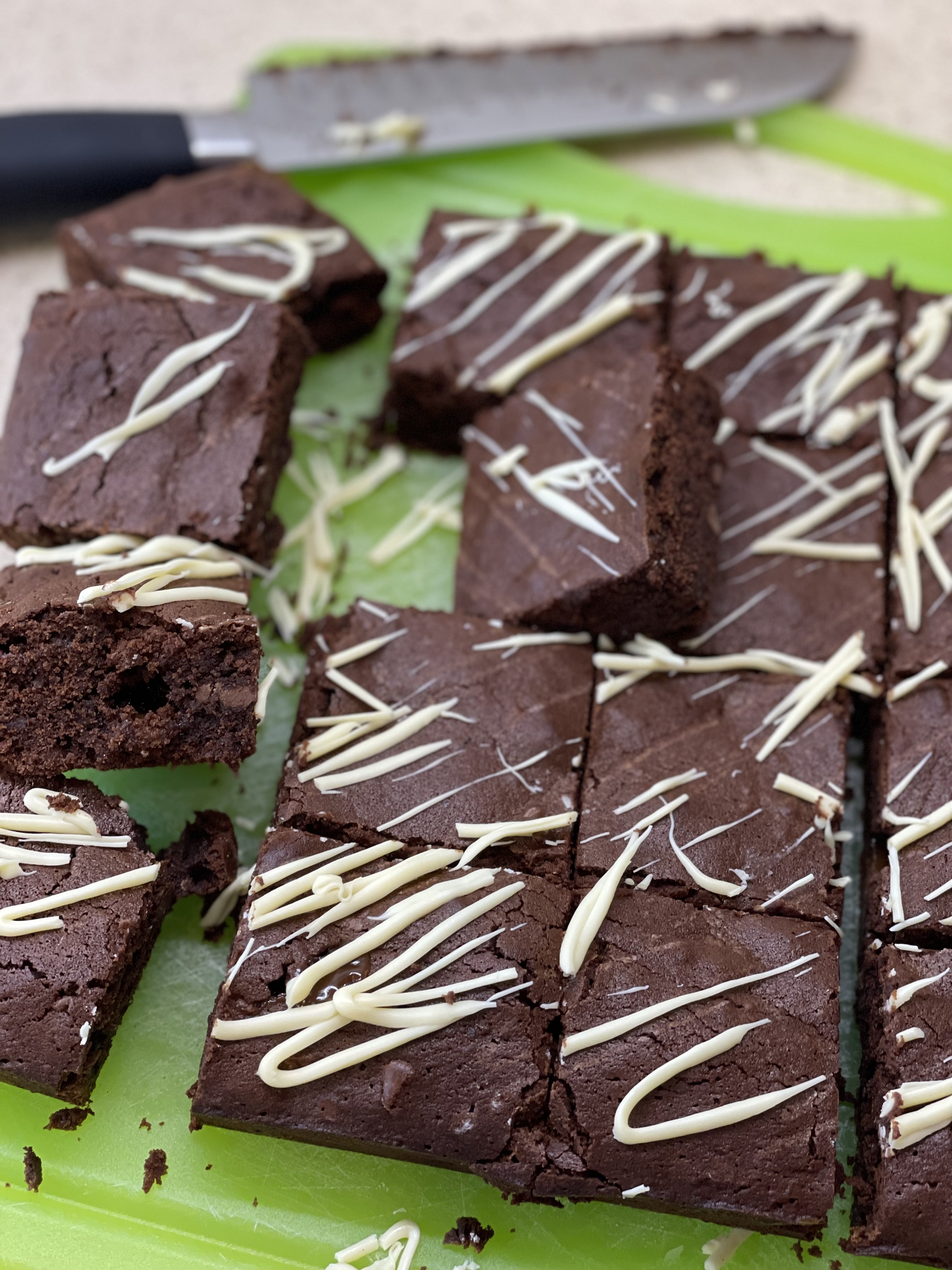 165g butter, cubed
165g dark chocolate, finely chopped, or chocolate chips (70% cocoa solids)
200g light brown sugar (in a pinch, you can use any type of sugar)
3 eggs
2tsp vanilla extract
1tsp instant coffee, dissolved in 1tbsp warm water
75g plain flour
20g cocoa powder
1/2tsp salt
100g chocolate chips (whichever kind you like best - you can also add nuts, chopped up fudge, or whatever your heart desires!) 
25g melted white chocolate, for drizzling (optional)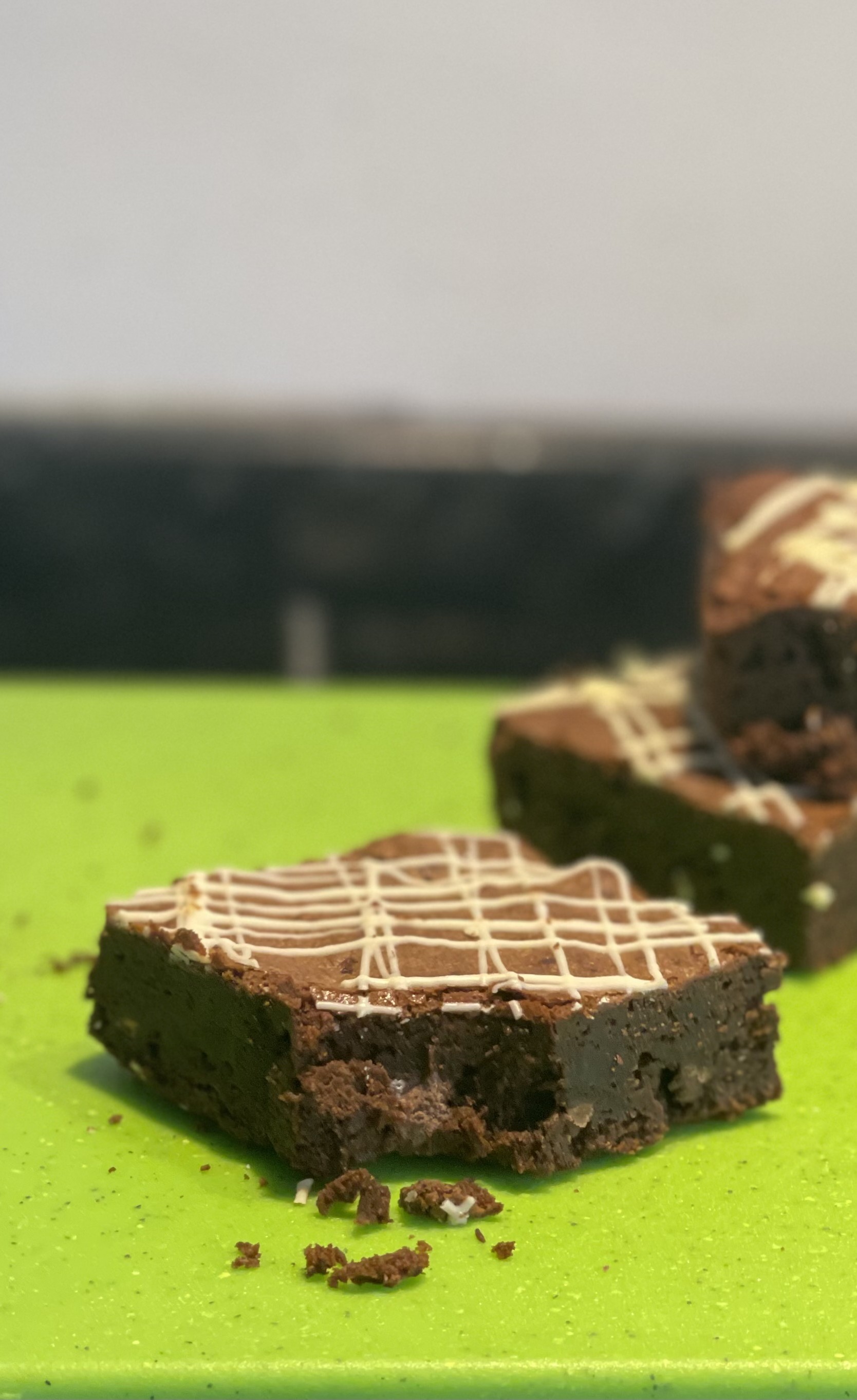 1
Preheat the oven to 170°C. Grease (I like to use spray oil) and line an 8-inch square baking pan (or a 9-inch circle pan) with baking parchment. I like to have the sides of the parchment overhanging on each side of the pan so the brownies are easy to lift out.
2
Place the butter and chocolate in a small saucepan set over very low heat. Allow to melt, whilst constantly stirring to avoid anything burning. Once melted, remove from the heat, stir in the coffee and set aside.
3
In a large bowl, whip together the eggs and sugar for 2-3 minutes with a handheld electric mixer until you have a thick, pale mixture. The mixture should form faint ribbons before sinking back into the batter. 
Whisk in the coffee and vanilla, before gradually pouring in the melted chocolate mixture, constantly stirring until combined.
5
Sift in the flour, cocoa powder and salt. Fold into the batter gently until just combined, followed by the chocolate chips along with any other add-ins you wish. 
6
Bake for about 22 minutes. A skewer inserted into the centre of the brownie should come out either clean or with a few moist crumbs attached.
7
Once out of the oven, cool to room temperature, then refrigerate for an hour or so until firm. I like to drizzle the top with some melted white chocolate before refrigerating, though you don't have to do this. Cut into squares and serve!
STORAGE NOTES:
Keep in the fridge or at room temperature for 3-4 days. I quite like to store these in the fridge, as the texture becomes super fudgy! Whipping the eggs and sugar together until thick may seem unusual for brownies which are typically associated with being quite dense, but it makes all the difference for the final texture!