Lemon Cake
It's rare that I bake without chocolate, but when I do it really has to be good. This zingy, soft and spongy lemon cake really does it for me, and it's so easy to make too!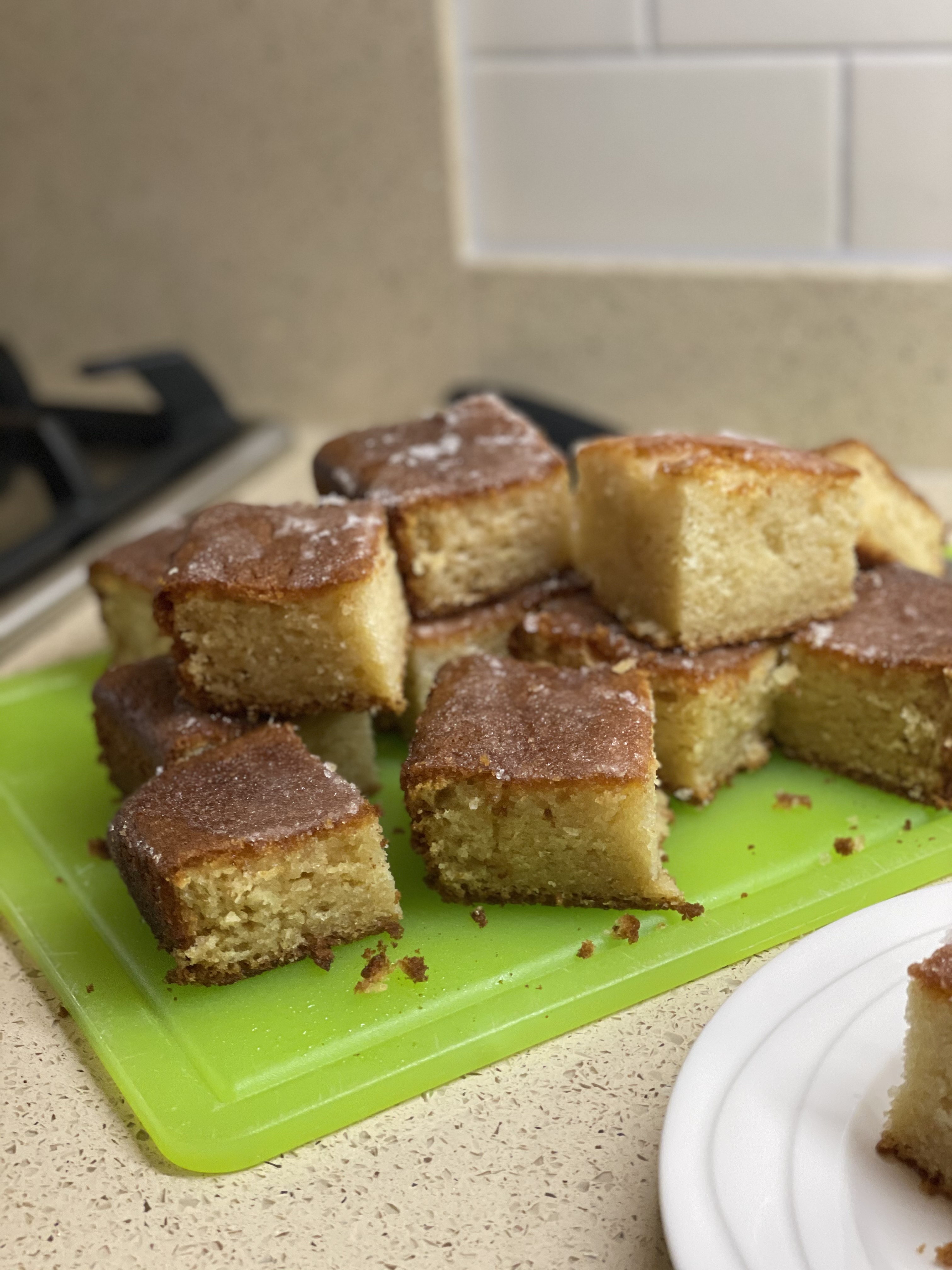 FOR THE CAKE
170g vegetable oil
220g caster sugar
Zest of 2 lemons
4 eggs
1tbsp vanilla extract
220g plain flour
2tsp baking powder
1/2tsp salt
1/4tsp bicarbonate of soda
150g full fat natural yoghurt 
FOR THE TOPPING
100g caster sugar
Juice of 2 lemons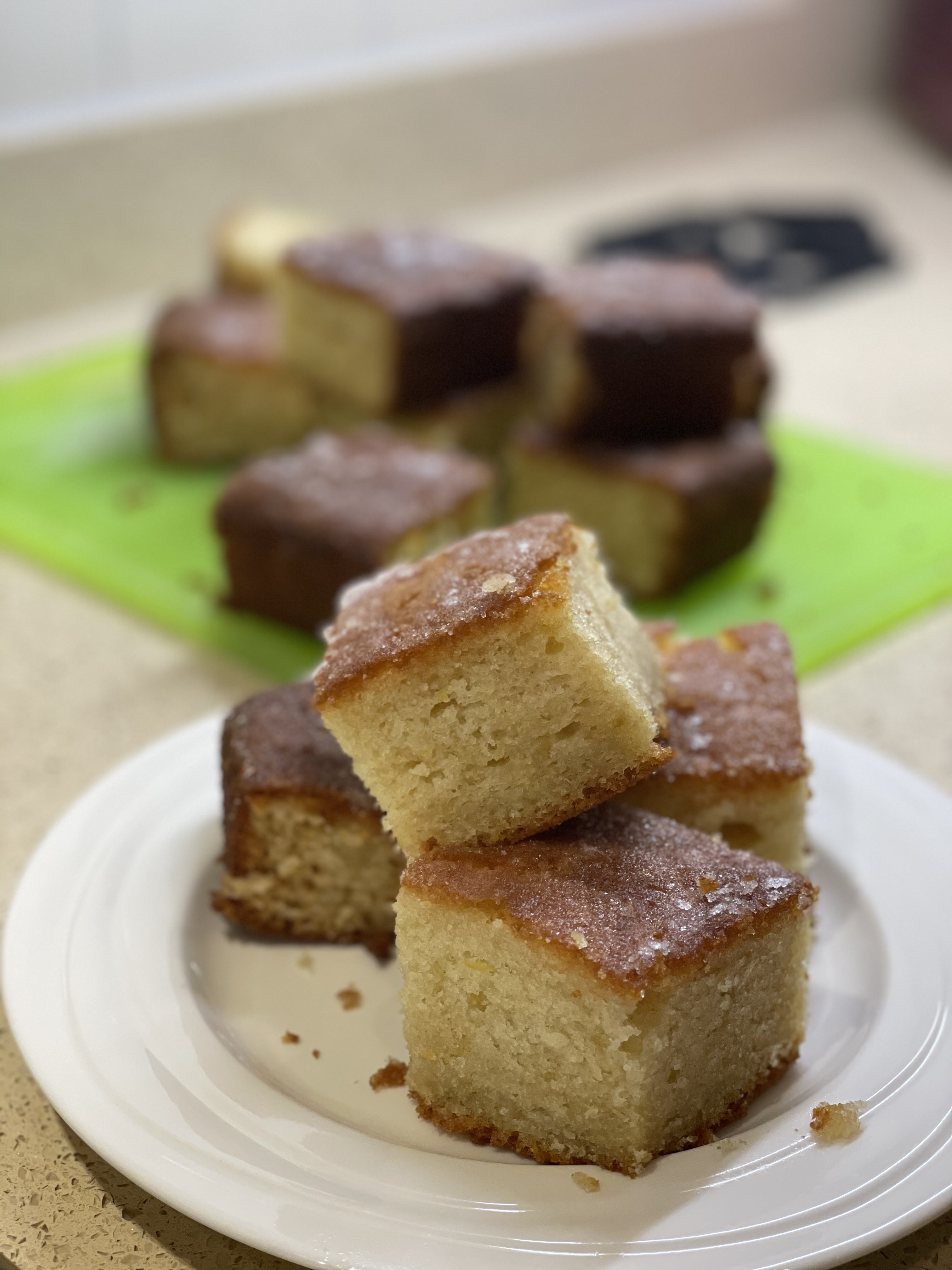 1
Preheat the oven to 170°C. Grease (I like to use spray oil) and line an 8-inch square baking pan (or a 9-inch round pan) with baking parchment. I like to have the sides of the parchment hanging over the edges of the pan so the cake is easy to lift out.
2
In a large bowl, beat together the oil, sugar and lemon zest. Add in the eggs, and beat until you have a smooth mixture. Beat in the vanilla extract. These are your wet ingredients.
3
In a separate bowl, sift together the flour, baking powder, bicarbonate of soda and salt. Fold in half of this mix into the wet ingredients.
Fold in the yoghurt, followed by the rest of the flour mixture.
4
Pour the batter into your baking tin.
Bake for 40-45 minutes, or until a skewer comes out clean. If it does not, return to the oven for a further 5 minutes, until it does.
7
Once your cake is out of the oven, mix together the lemon juice and sugar for the topping. Poke holes all over the cake, using a skewer or a fork, and pour this mixture all over the cake.
Leave the cake to cool for an hour or so, then it's ready to serve! I like to cut it into 16 cubes!
STORAGE NOTES:
Keep at room temperature, or in the fridge for up to 3 days, stored in an airtight container. I prefer to use oil instead of butter in my cakes, as it lends a much softer texture. The addition of yoghurt really helps to keep this cake nice and soft.